Signing, Signing and Signed! Posted on September 24th, 2018
It's been a busy couple of weeks for us! A very successful launch of book number six 'Sheloria Stokey and the Halloween Acorns' on 13th September!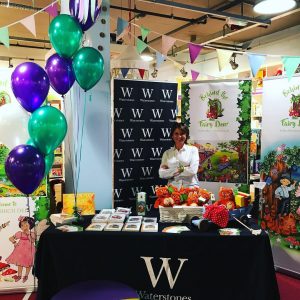 We had two great 'Meet the Author' events, the first one being in Waterstones on 15th September and the second at the Nuffield Health, Devonshire Health and Racquets Club on 22nd September. It was a delight to welcome back established fans as well as meet new ones. Thank you all so much for such lovely feedback!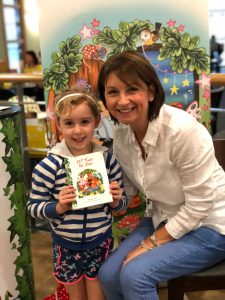 As the weather is starting to change, it really is beginning to feel very autumnal and what a perfect time to start choosing some books to read as the dark nights begin to draw in! 
Our author, Alison May, is thrilled as top of her list is the latest book, 'The Clockmaker's Daughter' by her favourite author, Kate Morton. The book was published in the UK on 20th September and a very excited Alison May was fortunate to meet Kate and purchase a signed copy! Thank you to Budleigh Salterton Literary Festival 2018 for facilitating the event!!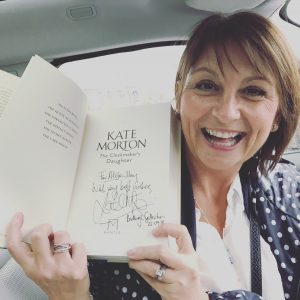 Enjoy your reading everyone!