NEW Book & Latest Events! Posted on September 3rd, 2018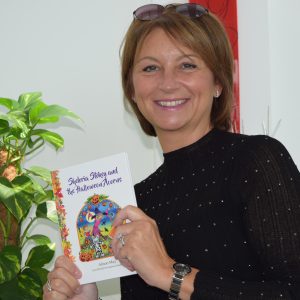 We are very excited to announce the launch of our new adventure, 'Sheloria Stokey and the Halloween Acorns', which is published on 13th September!
Alison May is delighted to see the arrival of the latest book and is really looking forward to meeting readers during our forthcoming two events. The first one is on Saturday 15th September at Waterstones Plymouth, Drakes Circus Mall from 11.00am to 2.00pm.
The second event is on Saturday 22nd September at the Nuffield Health, Devonshire Health and Racquets Club 10, Plymbridge Lane, Derriford, Plymouth from 9.30am to 12 noon, where we are returning by invitation a year on, to meet everyone again and share book number six!
With everyone due back to school during this week, it's always a great opportunity to start choosing books from your school library or local library! There will be something for everyone!
Enjoy September!