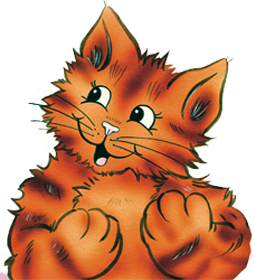 DT The Railway Cat
DT is a very lovable, stripy cat who seems to know everyone and has a good idea of everything that is going on! He is a really good friend to have.
Although quite lazy, he is normally in all the adventures taking place both in and outside of Silver Birch Dell, bringing laughter, friendship and fun to whoever he meets.
He adores chocolate milkshake and his most prized possession is his hand-made Kat-Kart!
Princess Sparkle
The most sparkle of all!
Princess Sparkle is a happy fairy most of the time, giggling often and having lots of fun. Normally if there is any mischief going on, Princess Sparkle is somewhere in the middle of it.
She lives in the Trifle House, just under the Giant Toadstool, her Sulking Spot and whenever she has a tantrum she climbs to the top and sulks for everyone to see!
Of all the fairies in the Dell, she has the most beautiful fairy wings which sparkle brightly all of the time.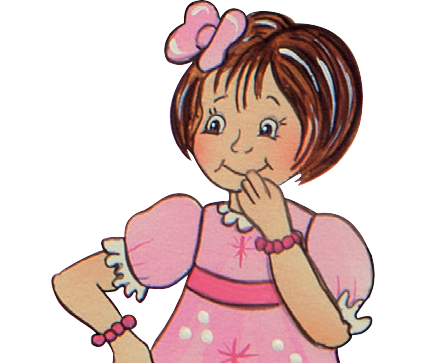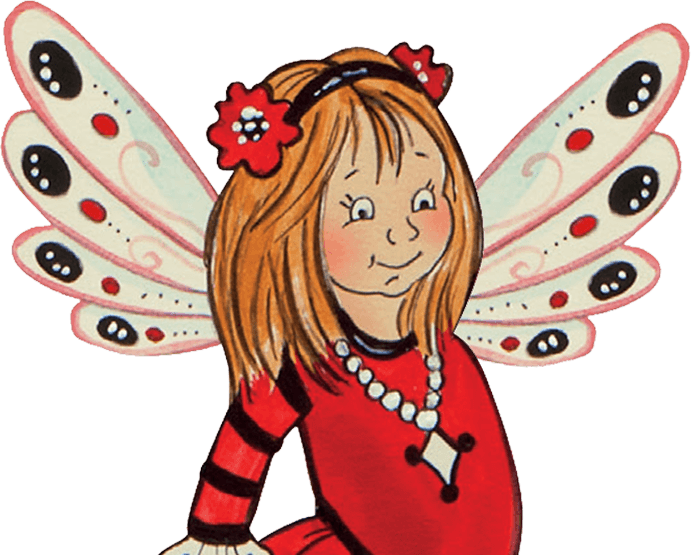 Shoppy Poppy
Shoppy Poppy is quite a posh fairy and speaks very nicely. She dresses beautifully and always has matching accessories. Most of her clothes come from London and she calls everyone "Darling".
Her favourite thing is shopping! That's how she spends most of her time, shopping, shopping and more shopping!
She lives in 'Walk-In Wardrobe', a rather grand wardrobe with two huge front doors and twinkling lights strung across the top.
A lovable fairy who is very popular and can normally be found somewhere in the middle of the Dell.
Bella Honeysuckle
Bella Honeysuckle is a very busy fairy. As well as caring for her flowers, her other love is painting. She is a very good artist and loves nothing more than to paint and draw.
Her house is simply splashed in colour! It sits under the Winter Honeysuckle and is built of coloured bricks with a white roof. The house is called 'The Paint Pots' as the two chimneys are shaped just like pots of paint!
She is a very fresh faced fairy who wears layered smock dresses with plimsolls.
Bella is such a calm fairy and always tries to see the best in everyone.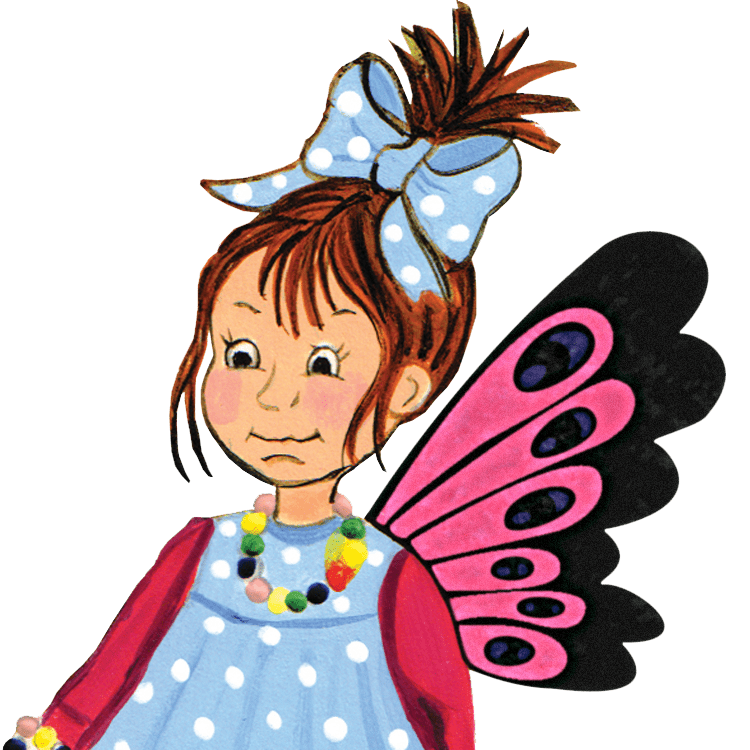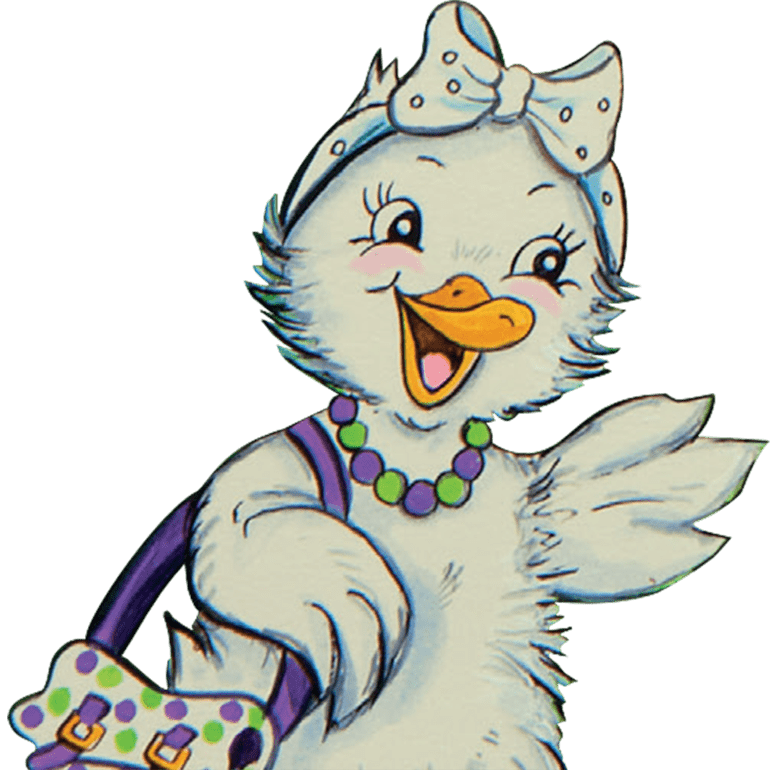 Octavia Evangeline
Octavia Evangeline is a rather plump duck, who lives on the edge of the pond in her house named "Watering Falls". This is quite a grand name for her house which is in fact shaped just like a watering can.
Unfortunately she really thinks that she is very important. She waddles with her beak up in the air and wears a white ribbon tied in a bow around the top of her head. Her feathers always look very clean, neat and tidy.
She thinks she knows everything about everything. Whatever the conversation, she has something to say, but more importantly, she thinks that she is always right.
George Clumpy
George Clumpy lives just behind the big, round daisy bush. He is in charge of looking after the Dell, making sure everyone behaves themselves.
He is a very friendly goblin and most of the time is cheerful, but wears a stern expression on his face if anyone is ever naughty.
Everyone knows where to find George's house as it has a big blue light on top of it, next to the chimney pot.
George loves to play football. It is his most favourite thing!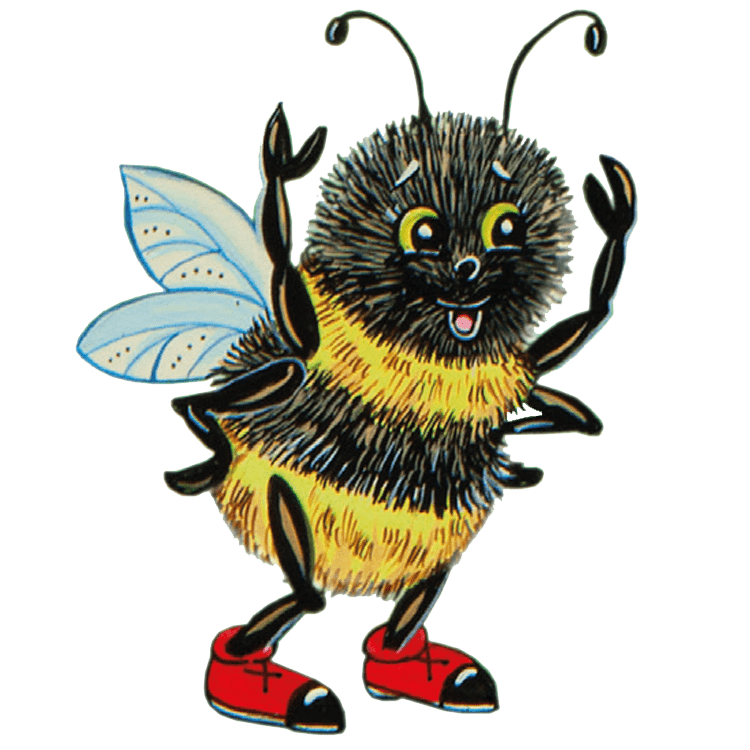 Bumble
Bumble is a rather handsome bee who loves music. He is such a talented bee and can play several instruments, such as the piano, the trombone and the harmonica.
His house is set amongst the Forget-Me-Not flowers. It is painted green and shaped like a Bee-Hive. He is a popular bee, always buzzing around here and there and when not playing his music, he makes sure he enjoys every day doing whatever he likes.
His favourite things are liquorice, pasties, chocolate, tea and sitting on his rocking chair in the sunshine on his little balcony.