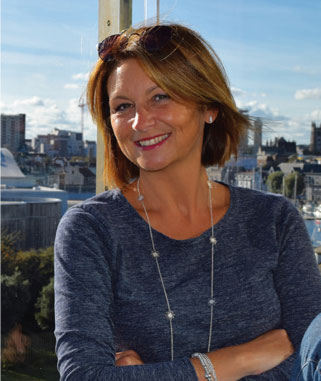 Alison May - Author
Author Alison May was born in Devonport, Plymouth in 1969. She has always had a passion for stories and fairies since the age of six and has been writing stories over many years, creating her own worlds of fun and adventure.
She says of her own writing, 'Growing up in an always loving but sometimes chaotic home environment, I chose to escape to worlds far away where my imagination was able to run free and create fun, laughter and happy endings through my writing. I immersed myself in reading and writing. I wrote this particular series of stories for my son and am delighted to be able to share them with a wider audience'.
Stephanie Moxham - Illustrator
After studying a four year art degree in Graphic Design and Illustration, Stephanie Moxham worked in a busy Walt Disney Licensed Studio, involved in package design, books, posters, character merchandise, including 'Postman Pat' and 'My Little Pony' to name but a few.
She has produced work for many international clients, including creating merchandising design for the original 'Star Wars' Movie. Stephanie worked with the BBC on a children's TV Programme 'The TWEENIES', illustrating all their books and merchandise as well as illustrating a weekly spread in The Tweenies and Disney Comics. In 2014 she was signed by 'Buckingham Fine Arts Publishers' painting under 'Stephanie Jacques'.