The festive season is well & truly all around us! Posted on December 11th, 2018
The festive season is well and truly all around us! We are thriving at Plymouth Christmas Market enjoying meeting new fans as well as old! DT The Railway Cat is most certainly proving to be very popular!
We will be there until Sunday 16th December so plenty of time to come and see us.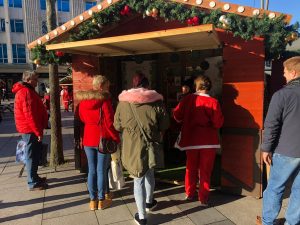 We are really looking forward to our exclusive signing event on Saturday 15th December at The Flower Cafe where our author, Alison May will be signing books.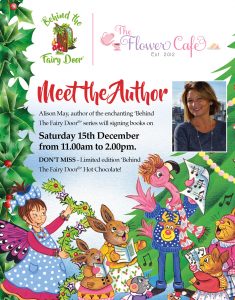 Shelley is ready with her famous hot chocolates and she has created a limited edition of 'Behind The Fairy Door' especially for the event!
Our website shop is open too so please have a look for gift ideas!